Despite the Catechism of the Catholic Church's clear denunciation of drug use except for strictly medicinal purposes, Dr. Vincent Fortanasce has found many Catholics to be ambivalent about the matter. However, he does not share their confusion.
Your Brain on Marijuana by Dr. Vincent Fortanasce
In my upcoming book "Your Child's Brain: Is It Just Genes?" I discuss brain development. Genes may contribute only 10% and environment 90% of one's child brain development. Marijuana has changed the environmental milieu. Recent studies demonstrate the serious damage by marijuana and THC to the learning and motivation centers of the brain (the hippocampus), and at the same time it increases the activity of the alarm and panic areas of the brain (the amygdala and nucleus accumbens). The correlation of hippocampal loss with marijuana is devastatingly similar to Alzheimers disease.
Marijuana is a drug not similar to alcohol. Marijuana begins its serious effects on the brain immediately and those effects seem permanent. Psychotherapy and treatment will not repair a brain damaged by marijuana anymore than it helps a stroke.
What have we done in California by permitting the sale and distribution of marijuana?
First, we tell children and young adults that it's okay to use this drug.

Second, we interfere with their psychological and intellectual development.

Third, we create a new black market as 21 year olds buy the drug and sell it to adolescents who in turn sell it to grade school children.

Fourth, after 60 years of telling children not to smoke, we've said it is okay if it is marijuana.

Fifth, we create a new class of invalids.

Lastly, are we creating a new class of Alzheimer's patients?
Enroll in Dr Fortanasce's three part series - What about Marijuana?
About Dr. Fortanasce . . .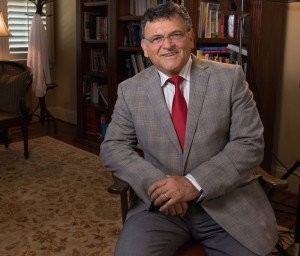 Vincent Fortanasce, M.D.,
is board-certified in neurology and psychiatry and a Clinical Associate Professor at USC.
He has practiced in Arcadia, CA, for 37 years,
and is the author of The
Anti-Alzheimers Program
and other books on child development.
He was inducted into the Little League Hall of Fame for his books Life Lessons of Little League and Life Lessons of Soccer.